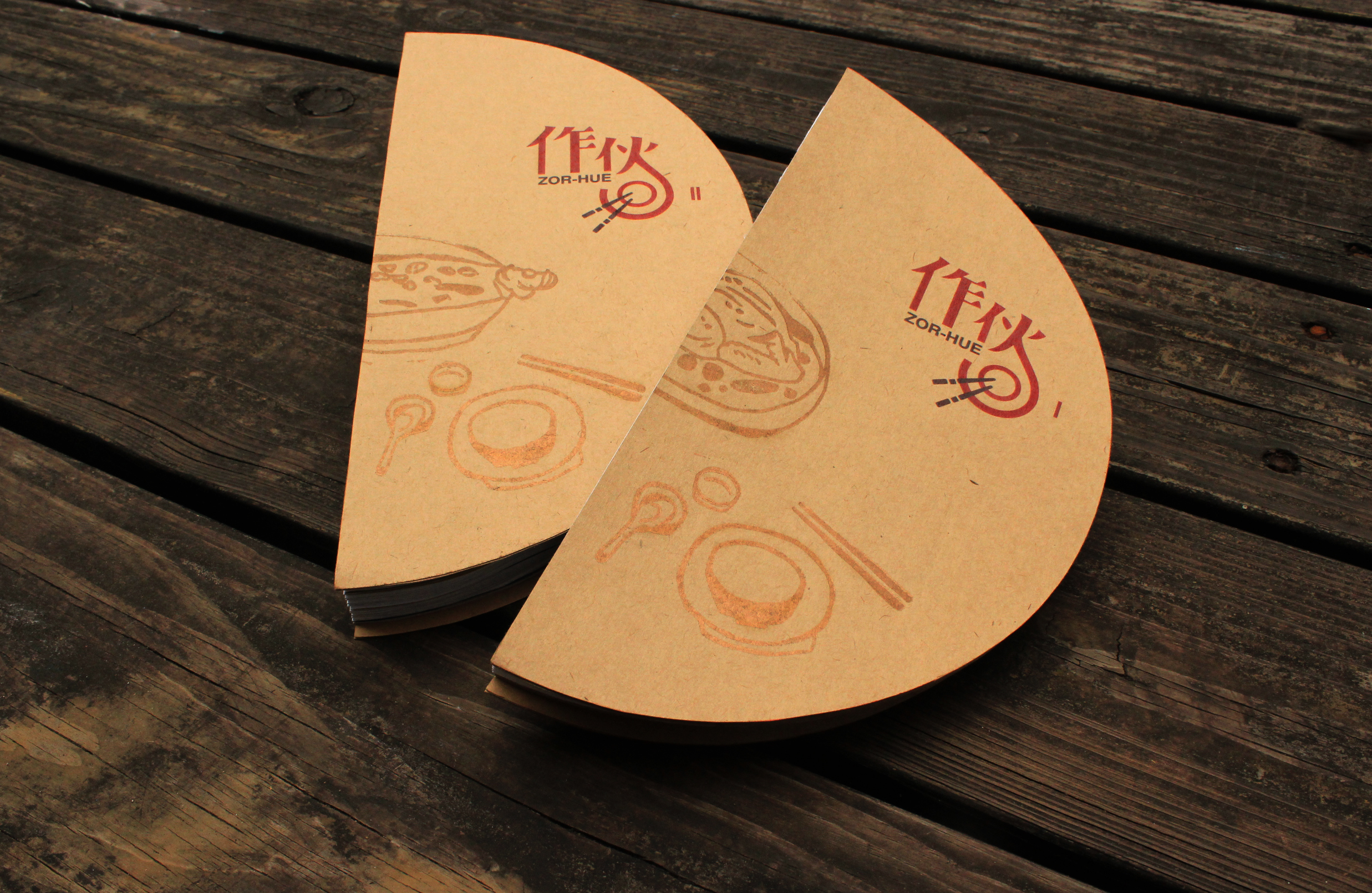 BFA thesis
-
Graphic design-Hui Chuny Lo, Yu Xuan Wang, Ying Hsuan Ho
Cuisine paper craft-Hui Chuny Lo
Illustration-Ying Hsuan Ho
-
2014 Innovation And Entrepreneurship Education Award
Cultural Creative And Design-First Place/ Most Popular prize
In Taiwan, Zor-Hue means to bring together or assemble people from various places. Speaking of gathering, food is most likely the reason to connect with each other for playing a significant role in our daily lives. No matter what our cultural background is, the preparation and eating of food is something we all have in common with one another. And it is in the sharing of food with others that keeps us connected.

APPROACH
In Taiwan's culture, some cuisine with complicated procedures could only eat in the restaurant or special feast. Through this recipe, we hope that you could make banquet cuisine at home as well, and meanwhile understand the stories of each dishes. Besides recipe, we also design the DIY cuisine paper-crafts, cuisine cards, and stickers.