It's a snapshot of all the thinking and making that goes into the final product.
Volume show at University of Kentucky
Role:Instagram AR filter designer
Jan–Feb 2020
-
Print
Digital
Environment



How to display design works in an art gallery? How can we make the exhibit more than art for art sake and even useful to those who view it?
Under the lead of Creative Directors Adam Brodsley and Eric Heiman, Allier participated in the brainstorming phace for the exhibition. Exploring creative ways to showcase works when it was so readily available to view on Volume's website. To further push the multi-media approach, Allier worked primarily on the Instagram AR filter as a last crucial piece to complete the exhibition.
Credits
Volume Inc.
Creative Director: Adam Brodsley, Eric Heiman
Project Manager: Nicole Sorci
Designer: Jon Hioki, Yuya Yoshida
Design Intern: Allier Ho, Elizabeth See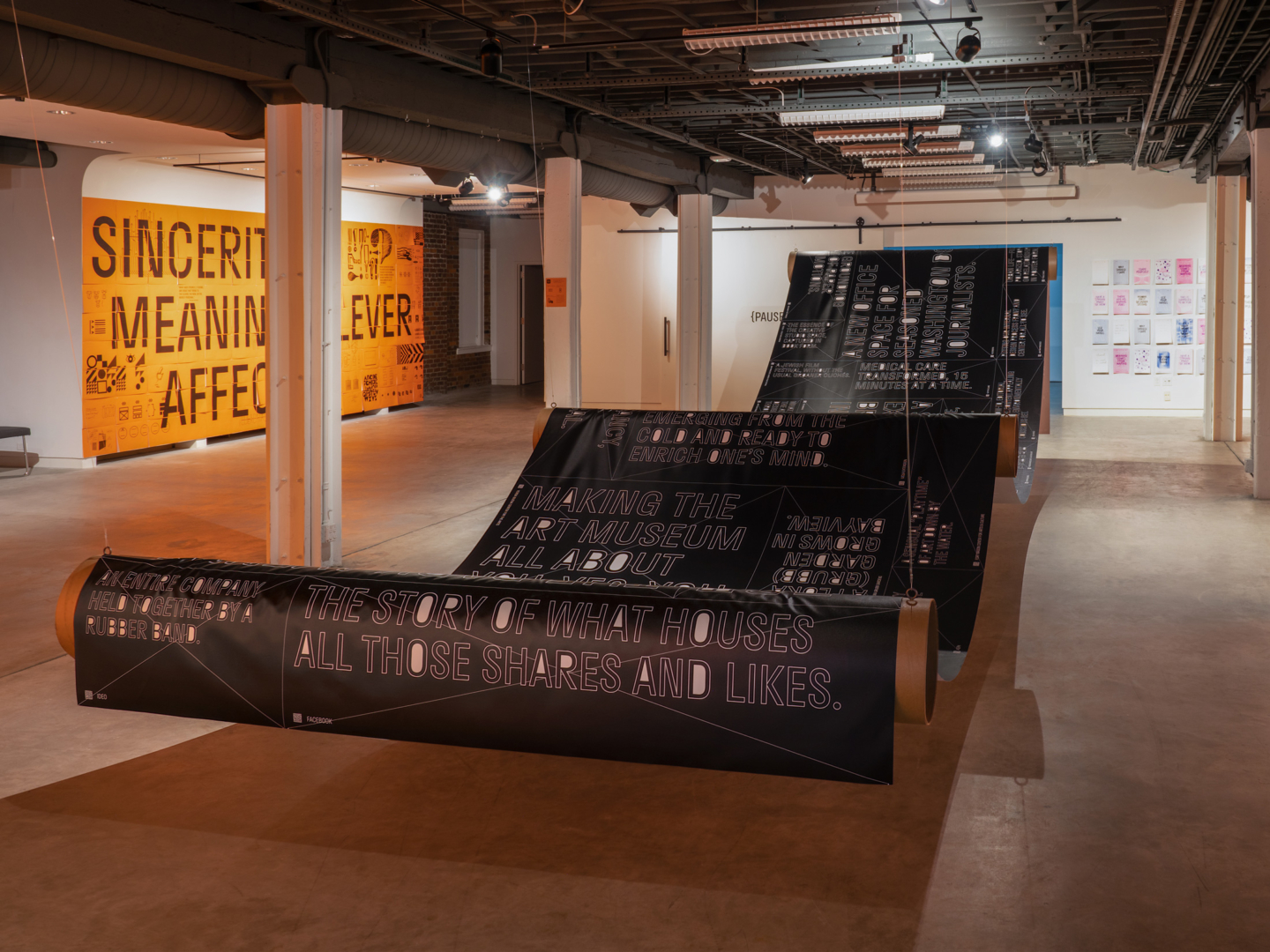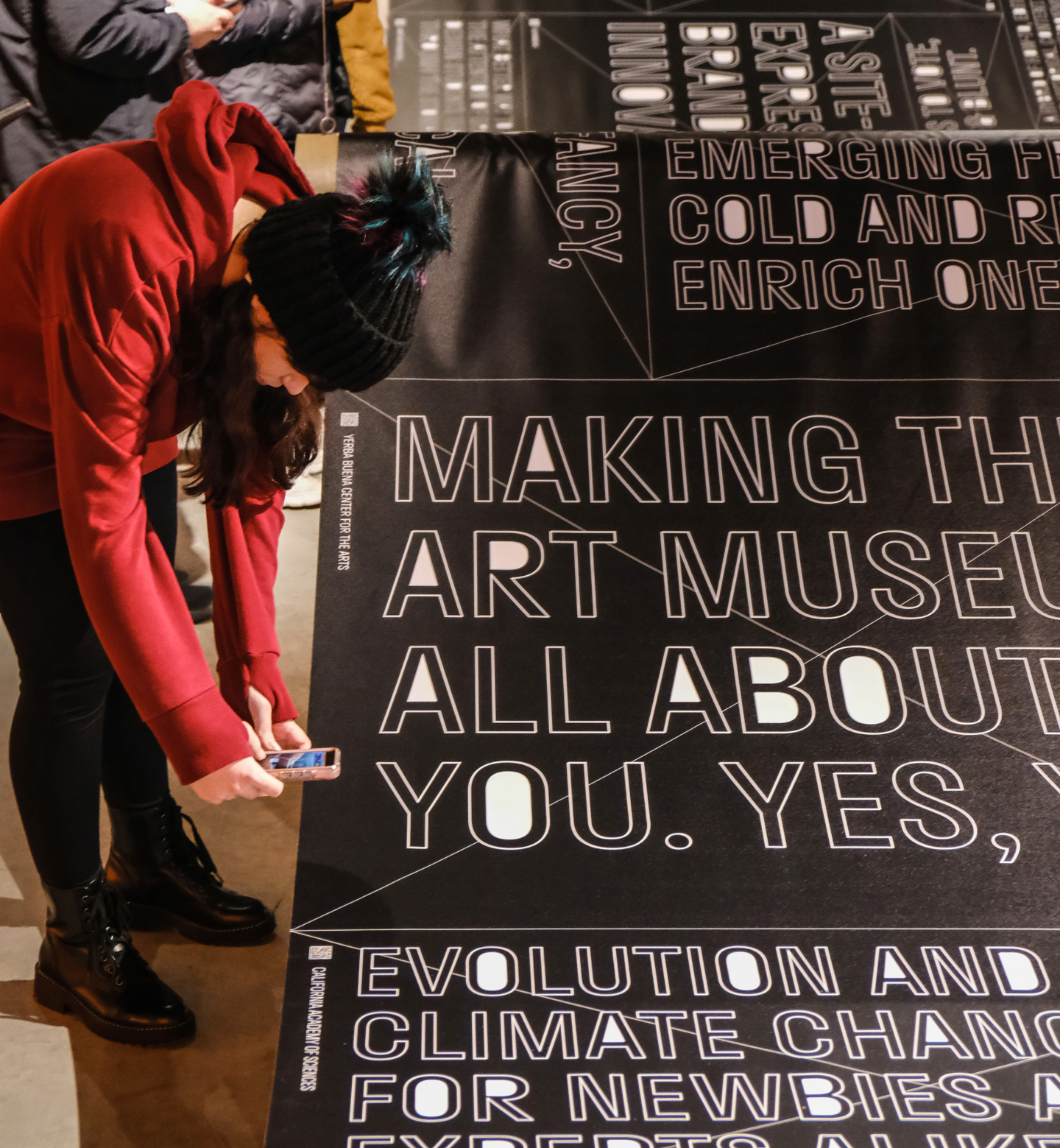 Hung in the center of the gallery, a long banner holds a collection of single typeset sentences that each describe a Volume project. These finished works can only be viewed through an augmented reality app on one's smartphone. The visitor focuses their phone on the text and the project image (or series of images, or even a video) is displayed on the screen.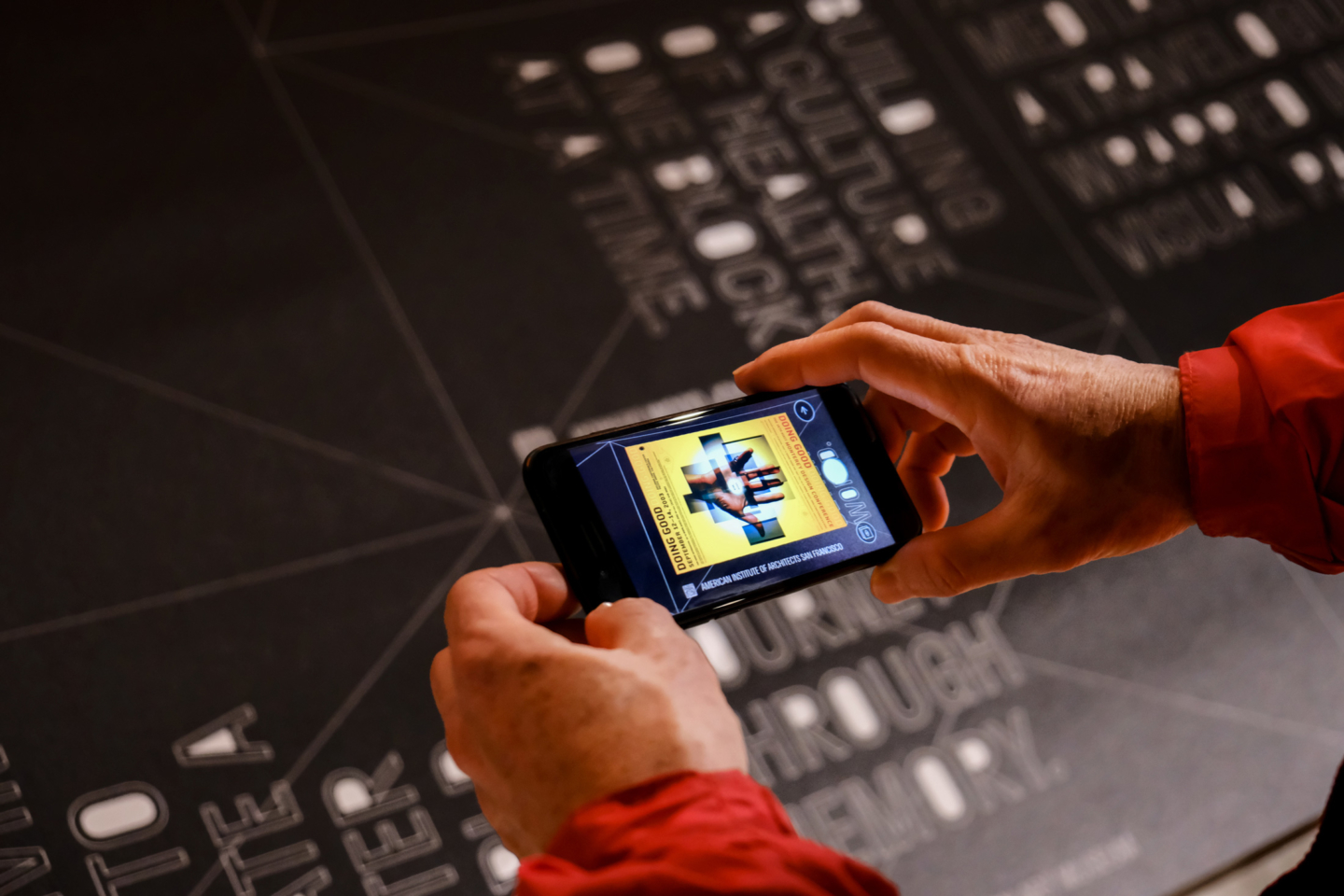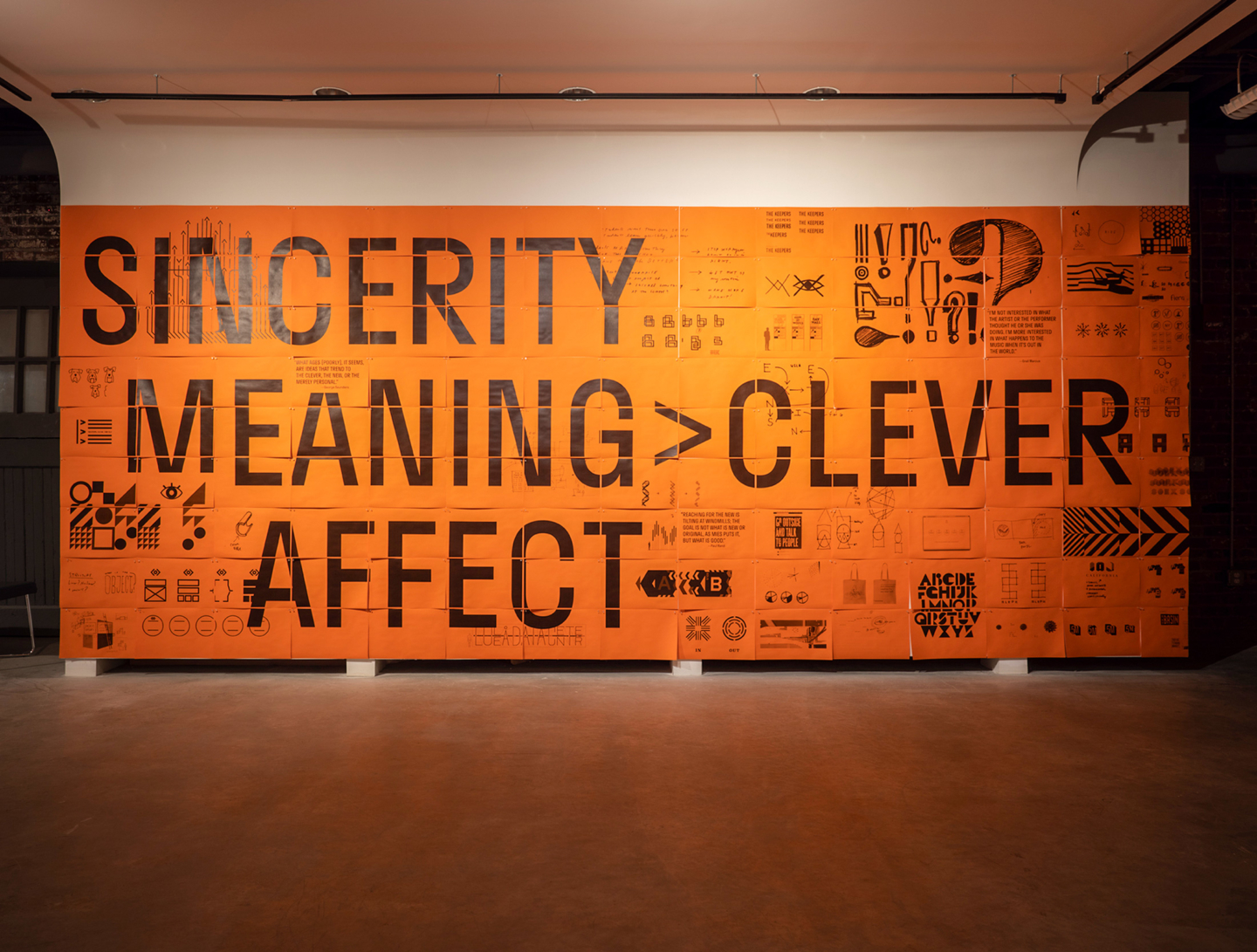 One of the performative components in the exhibition is a communal "tenet wall" of giveaway RISO prints intended for visitors' homes or workspaces as creative inspiration. Also included were blank prints for the mostly student audience to contribute their own creative rule to our dozen or so already on the wall.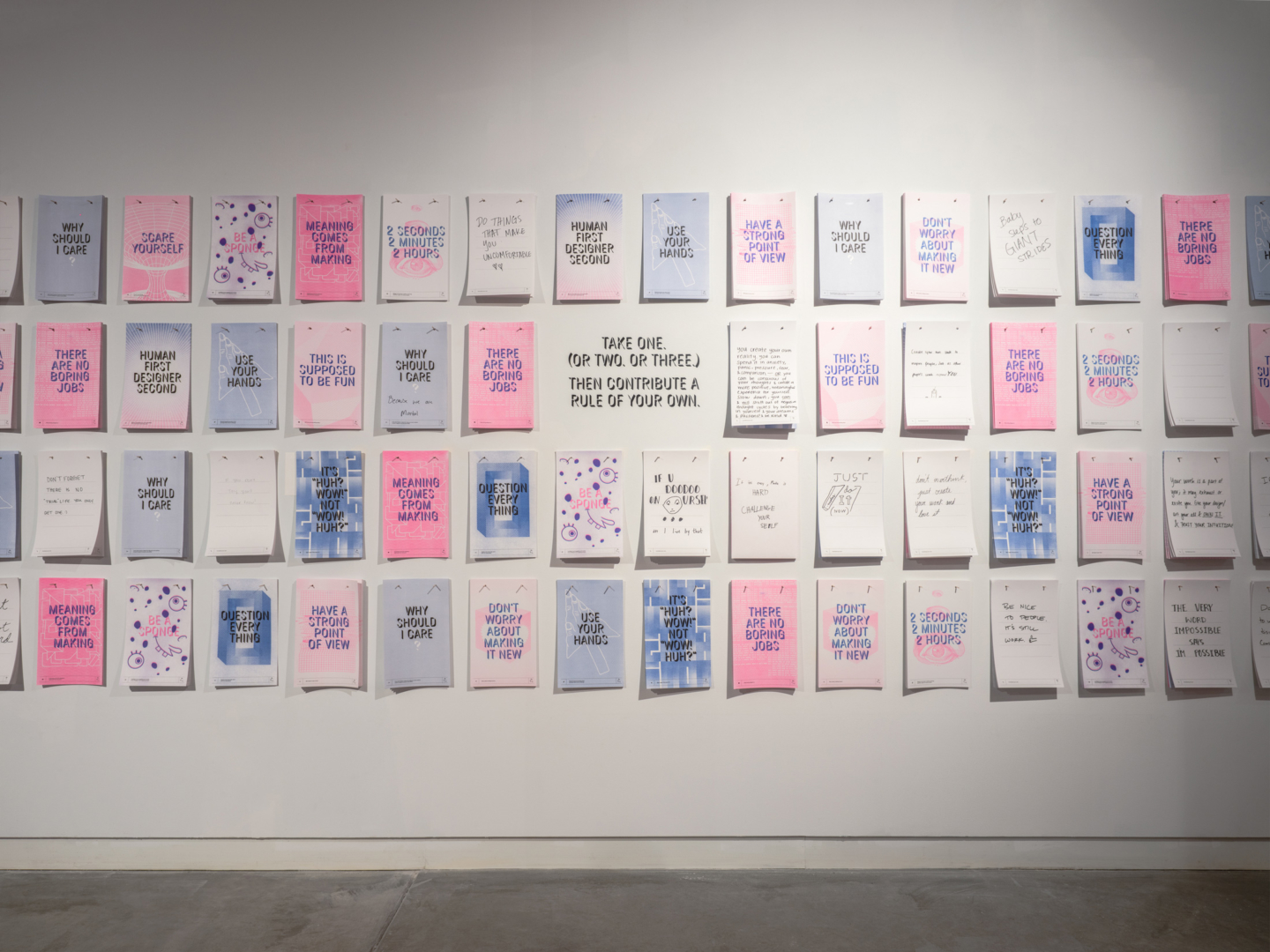 Three sets of headphones dangle in the center of the room. Each set plays a separate recorded monologue that speaks about Volume's creative approach and asks the listener a question to apply to their own creative process, providing the only linear and rational respite from the room's otherwise sensory assault.