Skindependence
Student project at Academy of Art University
-
Strategy, Branding, Print, 3D Modeling,
UI/UX Design



BRIEF
Skindependence is a reliable source of scientifically based skincare information that helps people choose the right skincare products by educating them about skincare and understand what their skin is trying to tell them. The brand aims to break the myth in skincare and reveal the truth to the public.


APPROACH
Since Skindependence is about breaking the myth, the brand should convey a neutral and professional tone. I chose deep blue to represent the reliable feeling to balance with the soft nude color. For typeface, I chose sans serif to show the accessibility.

Through our website, the informational videos present the science behind skincare in an easy understanding and practical way. Also, they can use the app to discover the ingredients in skincare products without guessing its usage and. Moreover, if they still have questions, there will be occasional events organized by Skindependence feature skincare experts. The three deliverables—video, app and event—fulfill the goal of Skindependence, which is to raise skincare awareness and to help women worldwide go to the cosmetics counter with the confidence and knowledge to take the absolute best care of their skin.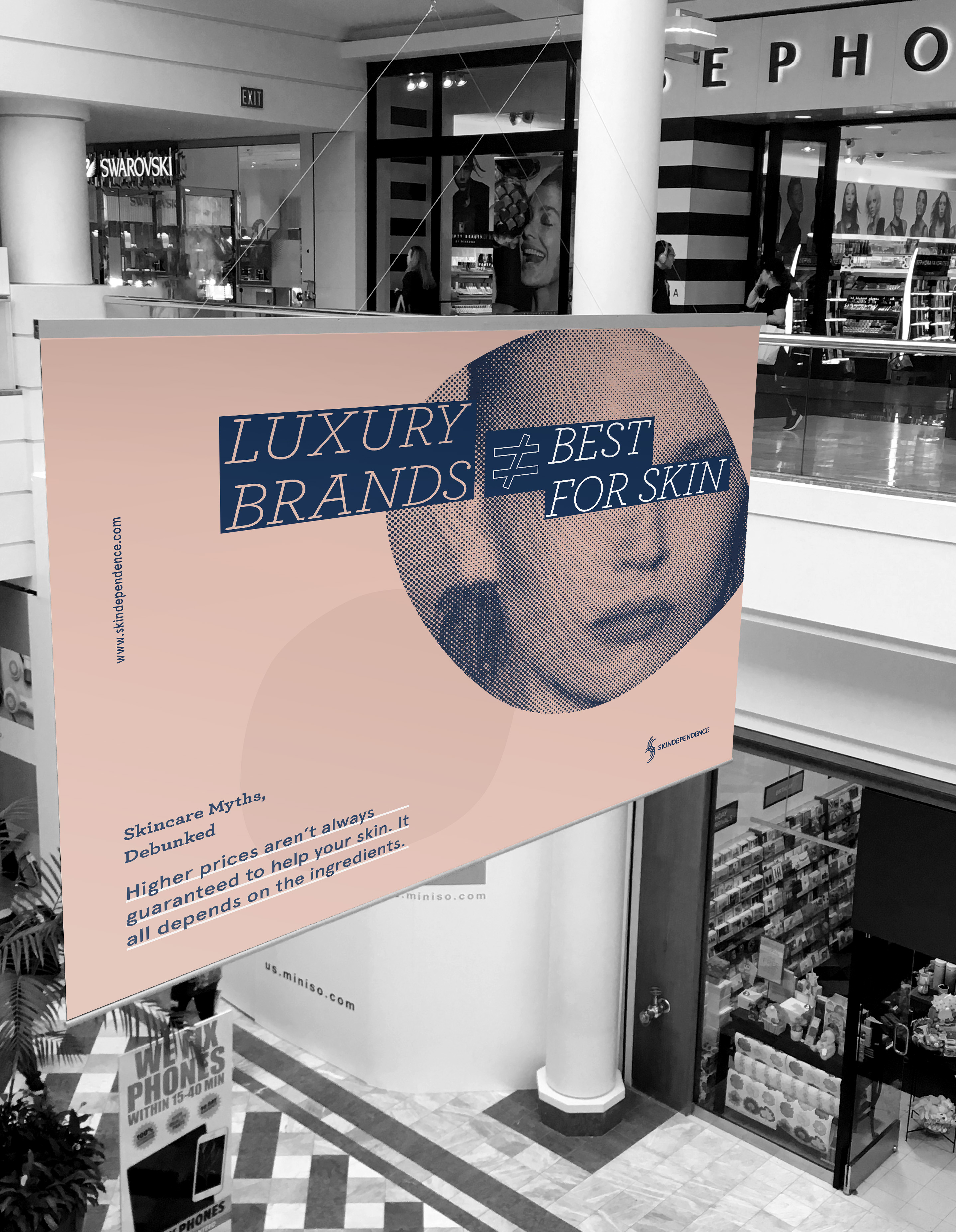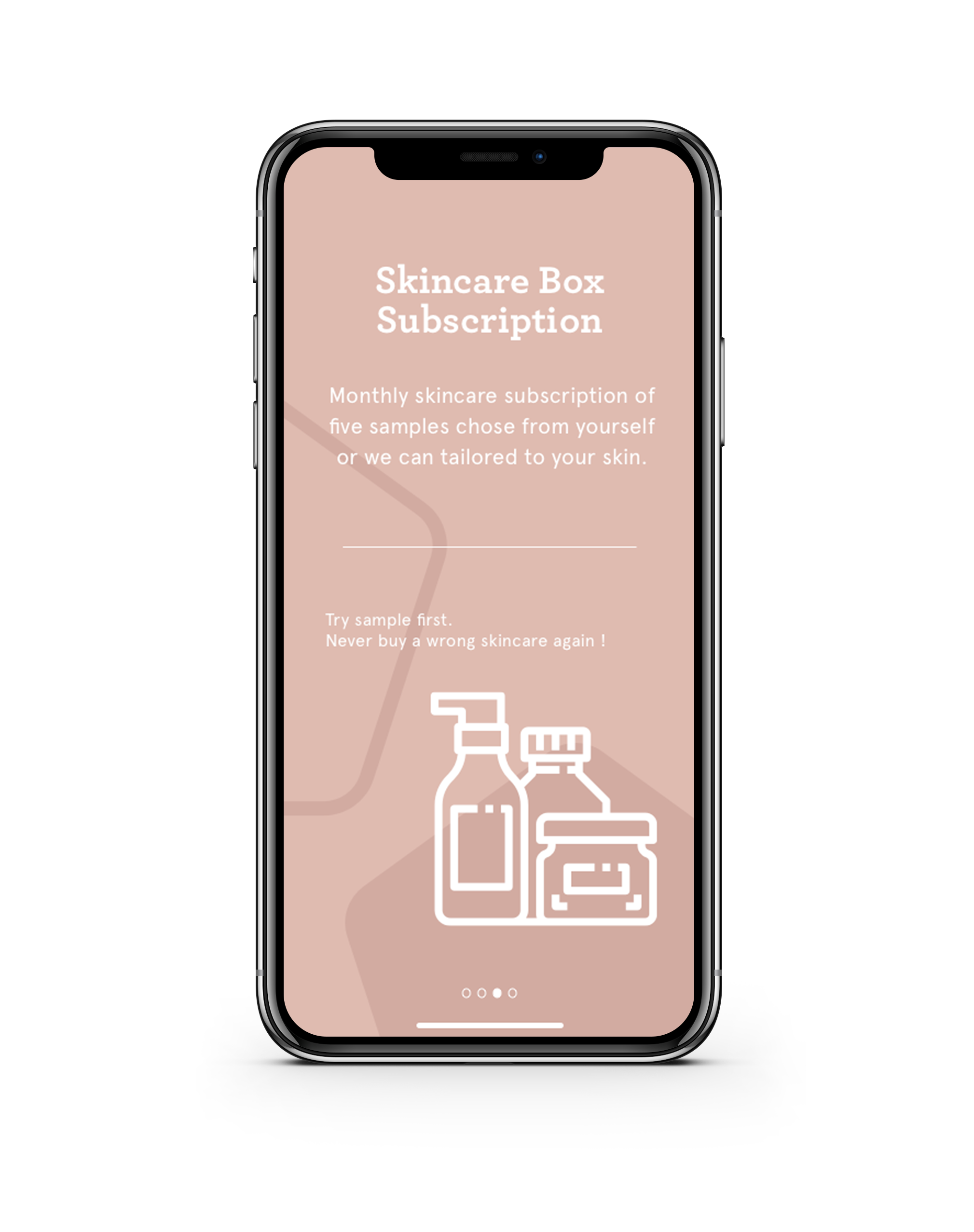 Long Term Objectives


For the long term objectives, we want to keep building our database. Based on the data, we can easily see the trend and also have better understanding the common problems. Accordingly, we can hold events that meet their needs or even create bigger events cooperating with some good brands and organizations. As science advances, Skindependence will embrace new insights into the safety of chemicals in personal care products.

Through Skindependence, we put the power of information in consumers' hands. When people know what's in the products and how those chemicals may affect their health and the environment, they can make informed purchasing decisions—and help transform the marketplace.