---
Skindependence
Student project at Academy of Art University
-
Strategy, Branding, Print, 3D Modeling,
UI/UX Design



BRIEF
Skindependence is a reliable source of scientifically based skincare information that helps people choose the right skincare products by educating them about skincare and understand what their skin is trying to tell them. The brand aims to break the myth in skincare and reveal the truth to the public.


---
There's no "one-size fits all"
approach to skincare.
— Hanna, Sephora Powell St. SF
Skincare Consultant
---
Brainstorming
The brainstorming wall helped me to think about the wide range of possibilities within my topic and allowed me to dig deeper by using pairs of opposing words.

MESSAGES
The brand aims to break the myth in skincare and reveal the truth to the public.

DIFFICULTY
There are lots of myth about skincare. How to break them and educate people the right knowledge?
---

Research

At this stage, I did a comprehensive reserch about competitors, stakeholders, Swots analysis, and personas.


---
Branding
KEYWORDS
RELIABLE/FRIENDLY/NEUTRAL
LOGO
I explored both typographic and iconographic solutions. At the end, I decided to go with iconographic icon because the overlapped space in s can be seen as metaphor of the correct information or truth we want to find, which is connected to the brand's core value.

COLOR SCHEME & TYPEFACE
Since the topic is about breaking the myth, I chose deep blue to represent the reliable feeling to balance with the soft nude color. For typeface, I chose sans serif to show the friendly and approachable feeling.

---
Deliverable 01
Event
A strong way to get the word know my brand and to connect to my audience was to create an event. An skincare event that will have dermatologists to help answer your skin questions and educate people the right skincare knowledge.

Driver: Skindependence promotes the idea that everyone's skin is unique and needs individualize skincare system.

---
Deliverable 02
App

This app can examine products for harmful or toxic ingredients by scanning the barcode. This app can provide immediate help and guide people how to choose. Also, there's a skincare box feature. Users can shop for samples on there before they buy the actual size skincare product.

Driver: Skindependence helps women worldwide to gain confidence and knowledge to take the best care of their skin.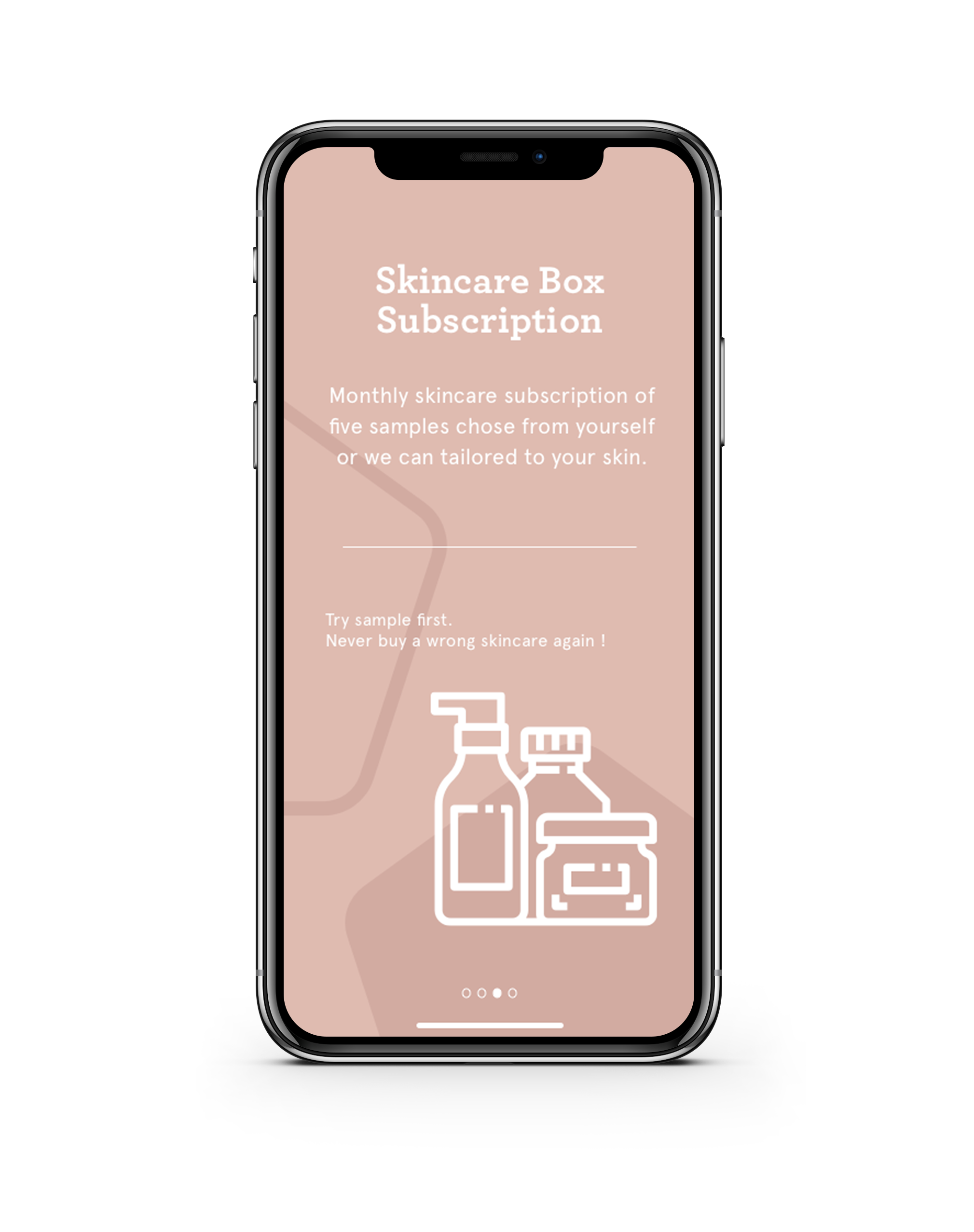 ---
Deliverable 03
Video oriented website
The mission of this deliverable is to spread the right skincare knowledge to the world. I designed a video oriented website, featuring dermatologists and scientists in the videos.

Driver: Skindependence is a reliable media to help people treating right to their skin.

Long Term Objectives


For the long term objectives, we want to keep building our database. Based on the data, we can easily see the trend and also have better understanding the common problems. Accordingly, we can hold events that meet their needs or even create bigger events cooperating with some good brands and organizations. As science advances, Skindependence will embrace new insights into the safety of chemicals in personal care products.

Through Skindependence, we put the power of information in consumers' hands. When people know what's in the products and how those chemicals may affect their health and the environment, they can make informed purchasing decisions—and help transform the marketplace.