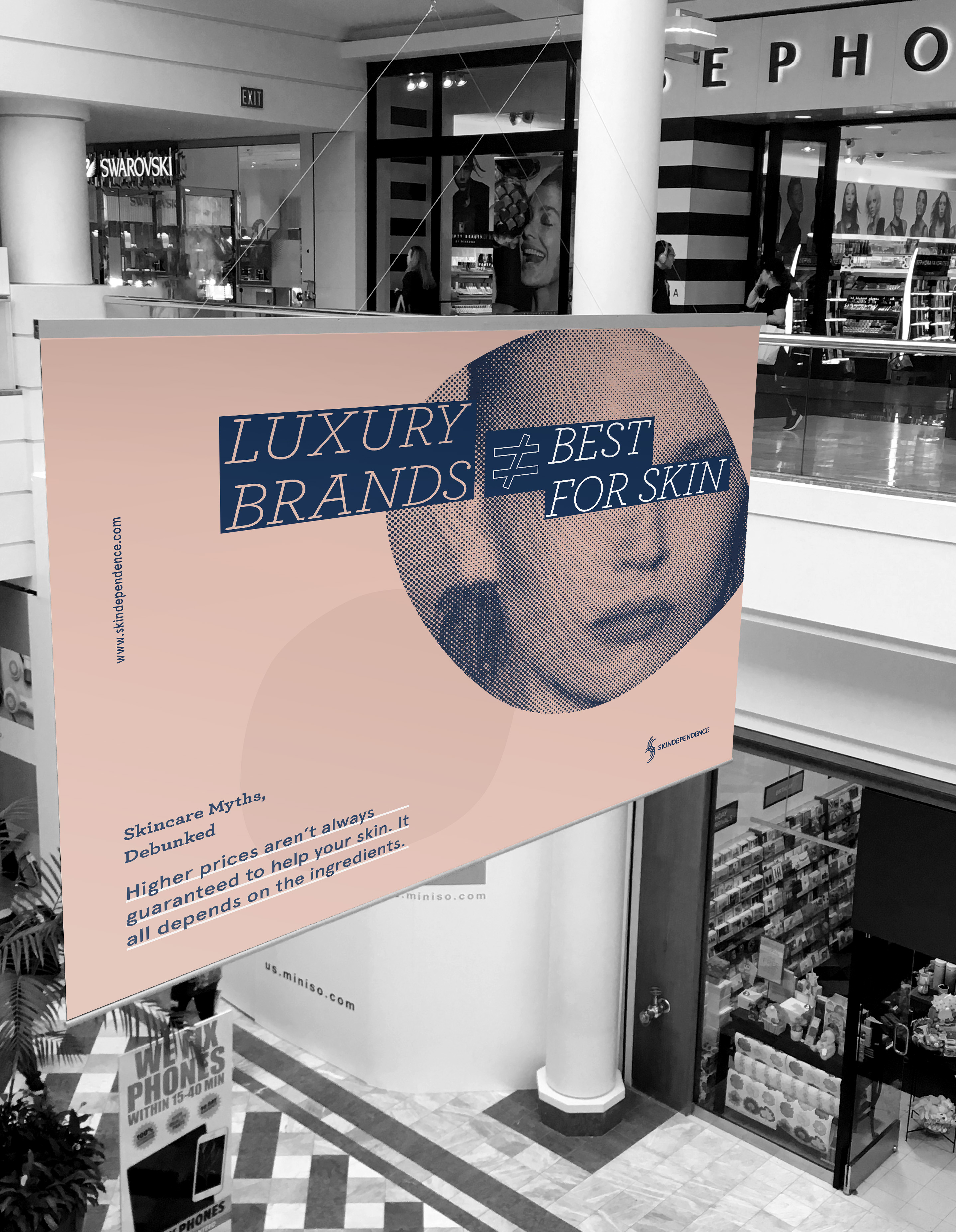 There's no "one-size fits all approach to skincare."
Student project at
Academy of Art University
-
DISCIPLINE
Branding
Print
3D Modeling
UI/UX Design
Skindependence is a reliable source of scientifically based skincare information that helps people choose the right skincare products by educating them about skincare and understand what their skin is trying to tell them. The brand aims to break the myth in skincare and reveal the truth to the public.
︎︎︎
Process Book
---
Deliverable 01
Event
A strong way to get the word know my brand and to connect to my audience was to create an event. An skincare event that will have dermatologists to help answer your skin questions and educate people the right skincare knowledge.

Driver: Skindependence promotes the idea that everyone's skin is unique and needs individualize skincare system.

---
Deliverable 02
App
This app can examine products for harmful or toxic ingredients by scanning the barcode. This app can provide immediate help and guide people how to choose. Also, there's a skincare box feature. Users can shop for samples on there before they buy the actual size skincare product.

Driver: Skindependence helps women worldwide to gain confidence and knowledge to take the best care of their skin.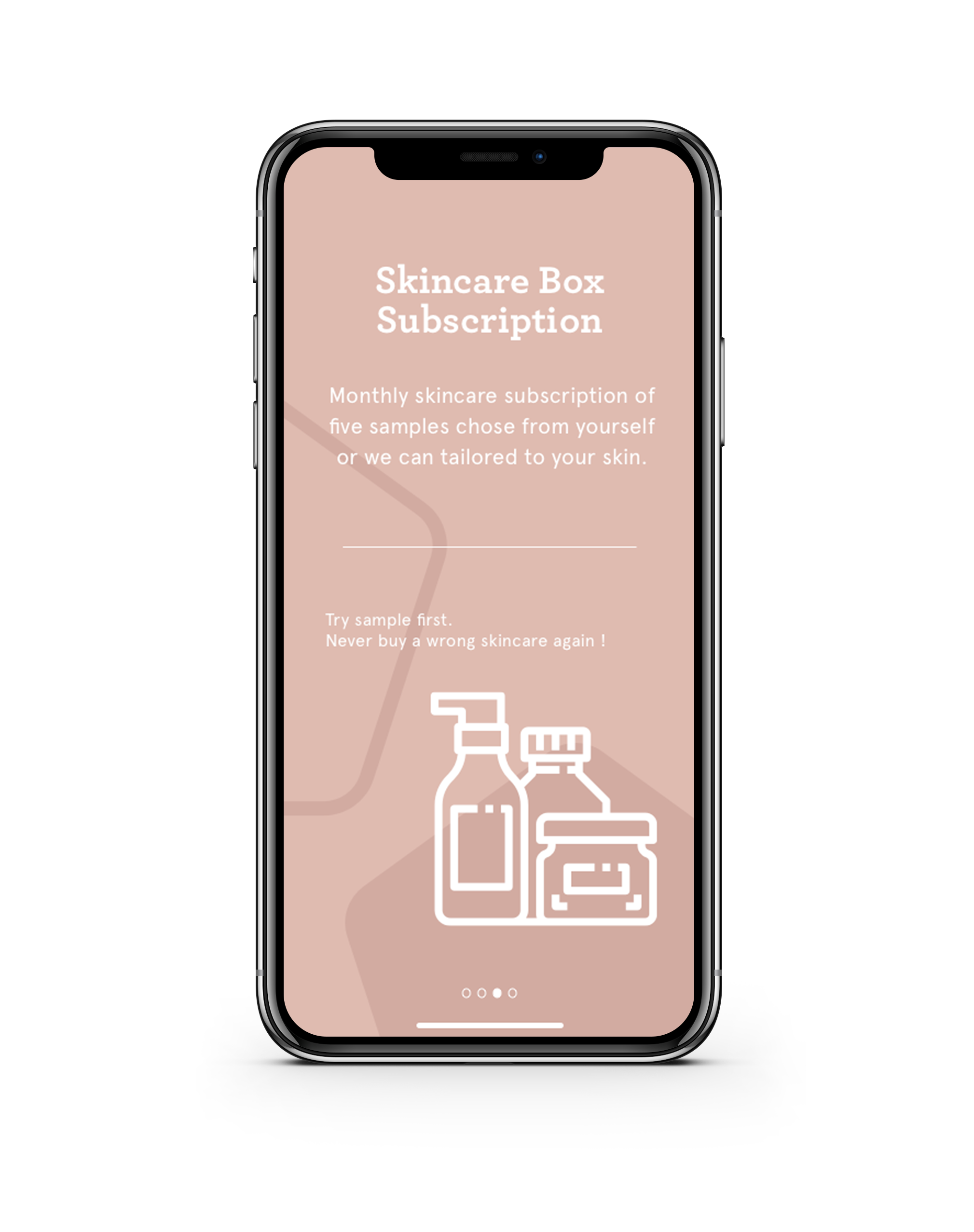 ---


Deliverable 03
Video oriented website


The mission of this deliverable is to spread the right skincare knowledge to the world. I designed a video oriented website, featuring dermatologists and scientists in the videos.

Driver: Skindependence is a reliable media to help people treating right to their skin.
For the long term objectives, we want to keep building our database. Based on the data, we can easily see the trend and also have better understanding the common problems. Accordingly, we can hold events that meet their needs or even create bigger events cooperating with some good brands and organizations. As science advances, Skindependence will embrace new insights into the safety of chemicals in personal care products.

Through Skindependence, we put the power of information in consumers' hands. When people know what's in the products and how those chemicals may affect their health and the environment, they can make informed purchasing decisions—and help transform the marketplace.